The Unofficial E-zine of the Known and Hollow Worlds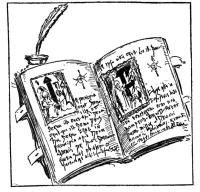 Welcome!

Tome of Mystara is an electronic fanzine dedicated to unofficial, fan-written expansion of the classic
D&D setting, Mystara.

Tome of Mystara was published at this website quarterly, from Fall 1999 to Summer 2001 (no issues for Winter 2000 and Spring 2001). We are no longer in publication, but all issues remain accessible.

Copyright (c) 1999-2001, Tome of Mystara. All rights reserved.

Mystara and Dungeons and Dragons (D&D) are trademarks of Wizards of the Coast, and are used without permission.